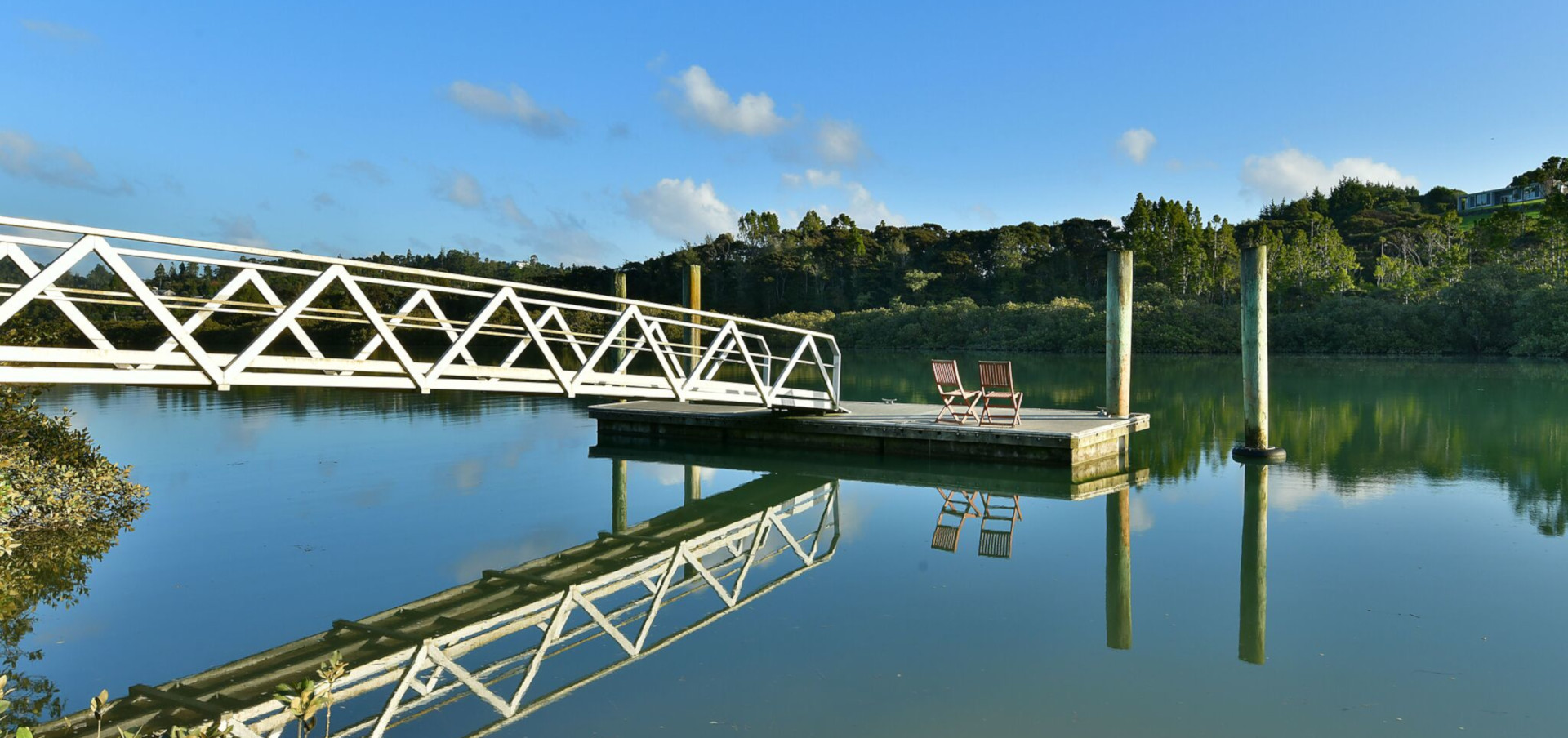 Manager
Michael Bolton
``We welcome you to Riverside Matakana, to rest, relax or regroup! Our venue is designed to give you space to be soothed or invigorated, while enjoying some of the best scenery, activities and food that New Zealand can offer!``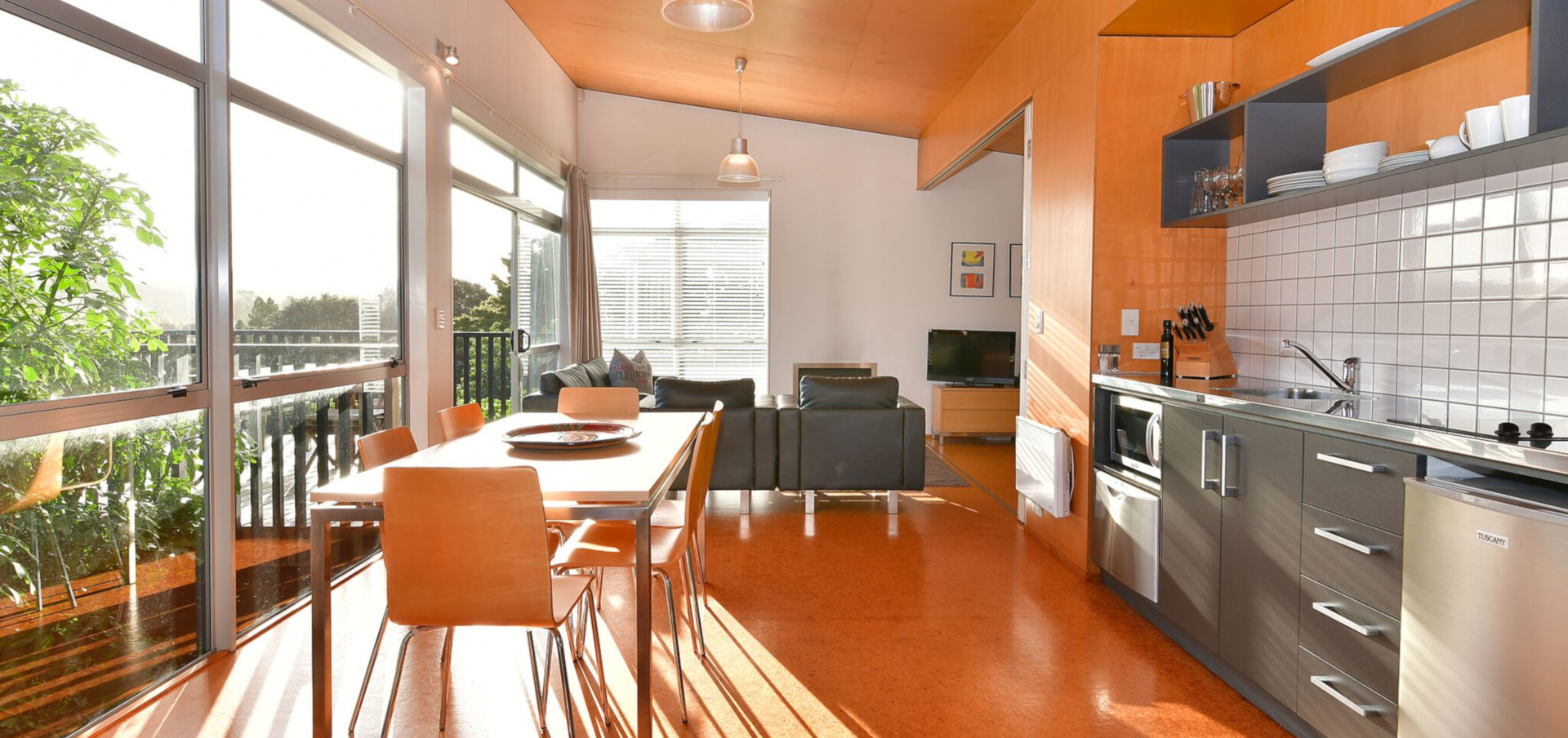 RESORT FACILITIES
Private Boat Ramp
Private Jetty
Petanque Court
Heated Swimming Pool

(Opens 1st of October 2023)

Tennis Court
WiFi connection
For safety, all baches and public areas are fitted with smoke alarms. Our staff are trained in first aid and emergency procedures. There is recorded video surveillance of the common facilities.
RESORT FACILITIES
Private Boat Ramp
Private Jetty
Petanque Court
Heated Swimming Pool

(Opens 1st of October 2023)

Tennis Court
WiFi connection
For safety, all baches and public areas are fitted with smoke alarms. Our staff are trained in first aid and emergency procedures. There is recorded video surveillance of the common facilities.
ON REQUEST
Babysitting / childcare
In house Massage services
Boating or Fishing charter
Copy service
Florist services
Health services
Post / parcel service
High Chair, Port-a-cot
Experience NZ vineyards & top restaurants
DISCOVER LOCAL WINE & CUISINE
We are surrounded by beautiful locations and adventure activities
EXPERIENCE NEW ZEALAND
"The team had the most incredible experience; all of them were blown away at how great the food and accommodation was. The team came back feeling very grateful to have been able to experience the workshop in such a beautiful location. Once again, thank you so much for being so great to work with, and helping make our Leadership camp such a great experience for our new Managers."
"We stayed at Riverside for our Trustee Workshop, and enjoyed it immensely. Cosy, quiet and inviting, yet modern, the staff were friendly and accommodating, the food was divine and technology was up to date and easy to use. Both our staff and Trustees gave great feedback about the service, location and the food. We will definitely come here again in the future, and recommend to anyone for an overnight stay, workshop or conference."
Amazing views, rooms, staff and property. I have no complaints whatsoever!!! Will be back.
A lovely and serene place to spend a weekend away. Just 5 minutes from Matakana Village, it is the perfect getaway location. The staff are very friendly and welcoming and will do their best to make you feel comfortable during your stay.
Amazing place! We spent the weekend here with three other families booking out one group of Baches. Beds, bathrooms, kichens, BBQ's were all excellent, clean, and worked well. Great location close to Matakana and other local attractions.
Love this place! Perfect for our family weekend getaway. Very clean and generous with their furnishings/supplies, well heated, nice gas fire place n their Weber BBQ was so handy for our impromptu BBQ. Friendly/polite receptionists! Will definitely return.
Everyone was incredibly gracious. I was traveling with my children - ages 8 and 10. Michael, the owner, gave us recommendations for dining and activities. The accommodations were wonderful - we created a home away from home. The property itself is stunning. This was one of the best parts of our trip!
I have recently returned from a highly successful overnight conference held at Riverside Matakana. The conference room opens out onto a nice deck with outdoor furniture, great for the break times. The accommodation was very clean and spacious with all the amenities you would need. The two bedroom units had a large lounge, kitchen and dining area and both bedrooms had private separate en-suites. The food provided was a good variety and very tasty. Riverside arranged for a bus to transfer us all to our Dinner venue, so we enjoyed a pre-dinner drinks and nibbles on the deck looking out over the vineyard and property. I highly recommend this venue for a conference, weekend getaway for couples and families. Michael, Suzie and their team were incredible and very accommodating to work with.
It really is the staff that make a retreat the best experience - Special thanks to Mike, Tralese, Lorna and Suzie. The attention to detail was so amazing, I really didn't have to think of anything. Every time I had a question or request it was answered quickly and with a no hassle attitude. Obviously the venue itself is stunning and I can't wait to come back. If you are a small business owner, this place is the venue for you!
Riverside Matakana exceeded our expectations! The room was perfect for two couples, with everything we needed. The bed was particularly comfortable! Parking was not an issue. The tennis court and swimming pool are excellent additions- the owner even went out of his way to buy us some tennis balls when we said we would like to play! We would love to come and stay here again.
I loved the whole experience. Accommodation was perfect for us. Very comfortable and clean. We regularly enjoyed the pool and loungers. The host was super friendly and made us feel like we could ask for anything and it wouldn't be a problem. We will be back for sure!
Everything was brilliant. from the easy access to the pools, with the lovely AC pumping in the hot summer days. Rooms were perfectly separated so you could have your own time. Free private BBQ was amazing to have every night under the sunsets each afternoon. The free use of the tennis courts was good to warm up on before jumping in the pool.
We absolutely loved the place the rooms were really well appointed and very comfortable everything was organised and the management took time to ensure we knew everything about the accomodation and the surrounding area. On top of that the views from the deck were absolutely fantastic. Could not fault it in any way.
I loved everything, I just wanted to stay longer! Everything was fantastic, from the phone call when it looked like I might miss the check in time, to the very friendly staff who couldn't have been more helpful and pointed out some great dinner options, to the warm and comfortable bach with its gas fire and gorgeous view over the vineyard and valley. Location was perfect, and it was a quick drive to Matakana village or wherever we needed to go.
Incredible property and scenery. A peaceful escape and beautiful, comfortable, modern accommodation. Very friendly staff. Comfy beds, nice showers, great amenities.
Wonderfully peaceful location and perfect for our business workshop. The chalets are cleverly designed, providing privacy with bedrooms at either end and a central communal living area which was ideal for our purpose. Michael was full of useful knowledge and a genuine and natural host. This will definitely be our regular retreat of a choice.
LUXURY MATAKANA RETREAT ACCOMMODATION
Our 17 luxurious self-contained Baches are perfect for couples on a getaway, conferences, family groups, or wedding guests.
RIVERSIDE MATAKANA ENVIRONMENTAL POLICY
Riverside Matakana believes global climate change creates an opportunity to operate in an environmentally responsible way. Big changes come from many small actions – our Environmental Policy is committed to this.
The design and management of this property is important to its sustainability and environmental health therefore we have:
Eliminated invasive vegetation and replanted extensive natives.
Removed polluting dumped rubbish and vehicle wrecks.
Waste water is managed using TP 58 (ARC). No discharge into Glen Eden River.
The property developed to achieve hydrological neutrality also using TP 58 (ARC) as a reference.
All lawn clippings etc mulched and replaced into the grounds.
Roof water is captured for use in all bachs.
Low profile building forms sympathetic to the landscape.
Driveway and landscape lighting set on timers. Wasteful light bleed minimized.
Create peaceful and beautiful environment to encourage outdoor activities around the complex.
Committed Riverside Matakana to be an essential part of the "Matakana Experience"
Supported local companies which deal ethically and use renewable resources.
All cleaning products and rubbish bin liners are 100% biodegradable.
Continually supported local charity and community appeals.
Donated all expired linen and furnishings to the local Hospice.
Staff working bees assisting locals in the eradication of noxious weeds in the community
Previous guests have made many valuable suggestions toward our aims and we hope you will share in this commitment when you visit us.
Here's how you can contribute:
Waste: Reduce the volume of waste produced – keep packaging to a minimum.
Separate recyclable glass, plastics and paper and deposit in the recycling receptacle on your deck and we will collect it.
Keep your carbon footprint teeny – use our local environmentally friendly Matakabs for your transport. Friendly drivers in fabulous hybrid technology vehicles.
Please turn off lights, heaters and the fire when you do not need them.
Water: Your water is collected from your roof and topped up by a natural spring on the property. Fine to drink.
Reduce towel laundering – your bach is serviced on a daily basis with the exception of Sunday. We will replace only those items left on the bathroom floors.
Weekly stays – your bach will have a full clean and change of linen on the 4th day. Apart from the daily service please let us know if you would like your linen changed more frequently.
If there are any other suggestions you as a guest can suggest we would love to hear from you.