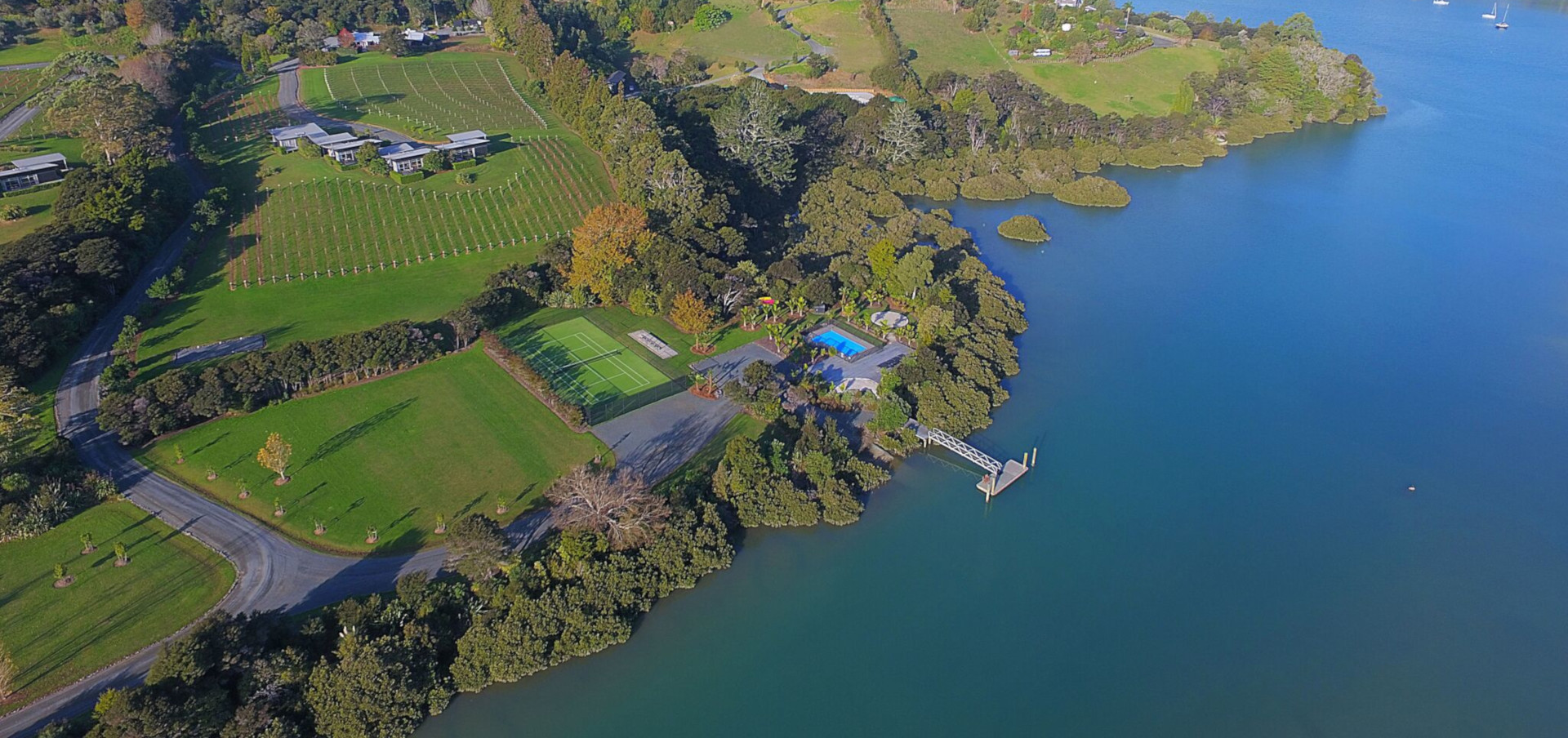 Bach style conference accommodation in Matakana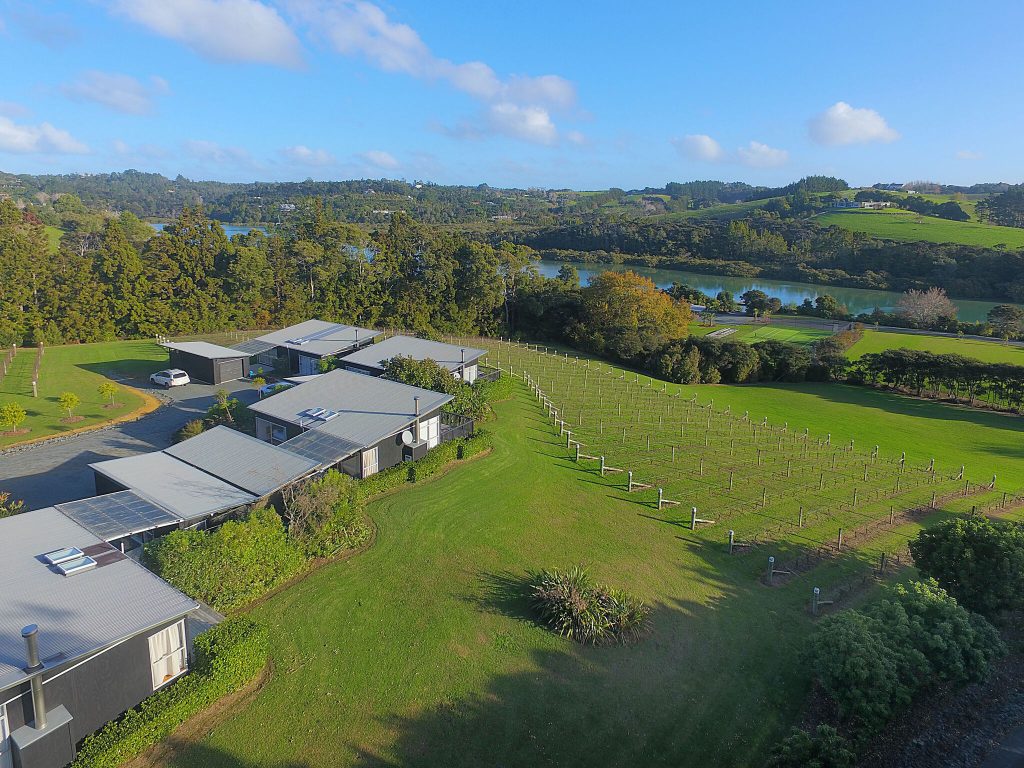 Finding the perfect conference venue with full facilities and excellent accommodation for a conference group is always tricky. You're looking for somewhere the team can 'get away from it all' and spend some quality time focused on your business goals – while also unwinding, and becoming a well connected group who work together effectively.
Riverside Matakana is unique in that we offer a conference room and facilities, alongside luxury bach style accommodation that gives your team a rejuvenating 'home away from home' feel with far more privacy and serenity than a large city hotel.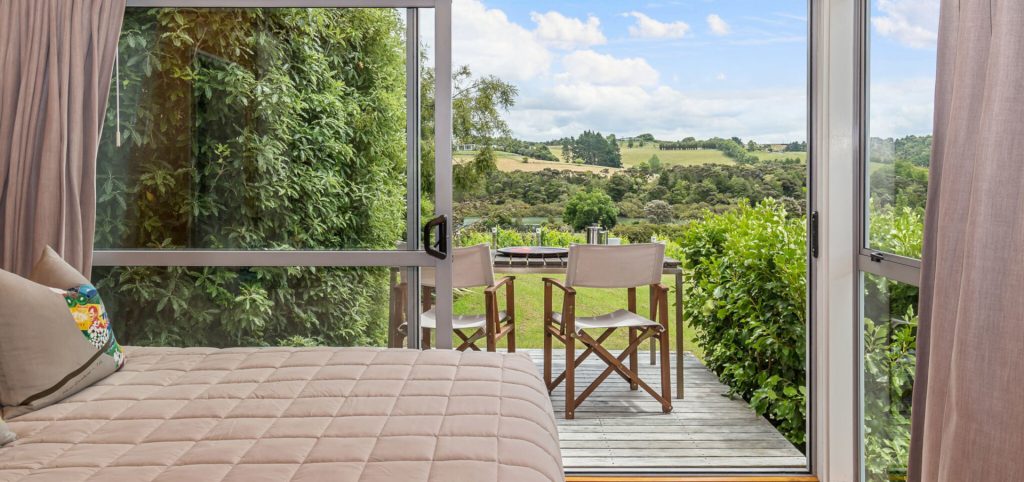 A conference venue with a difference
At Riverside Matakana your team can swim in the heated pool, play tennis, kayak the river, stroll the grounds or enjoy a local wine overlooking our grapes. You'll also have access to our full large conference room and break out areas, and all the usual conference facilities including Wifi, datashow projector, whiteboards, flip charts, coffee, tea and onsite lunches.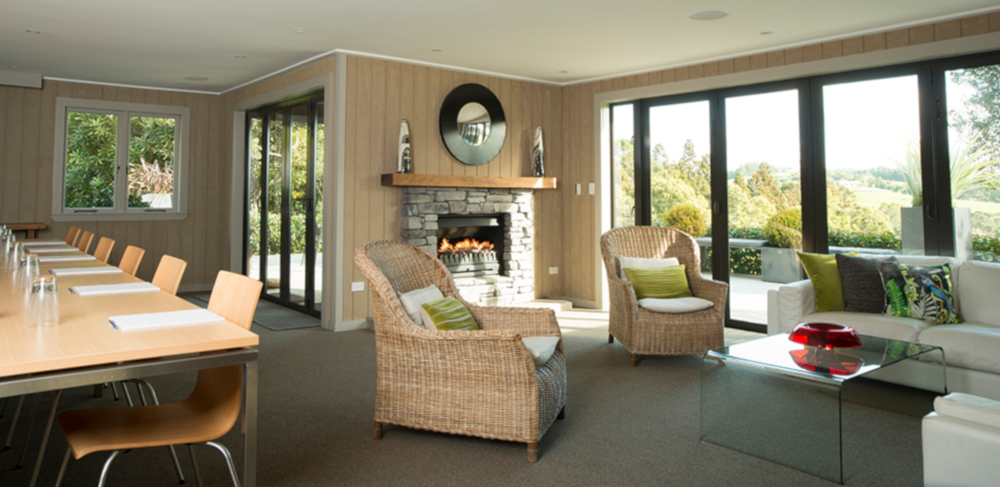 Wonderfully peaceful location and perfect for our business workshop. The chalets are very cleverly designed, providing privacy with bedrooms at either end and a central communal living area which was ideal for our purpose. Michale was full of useful knowledge and a genuine and natural host. This will definitely be our regular retreat of choice. – Susan, NZ
Matakana conference activities, food & wine
If you would like your team to get a feel for the area and enjoy some top notch R&R, just enlist our help!
We can arrange shuttle transfers to beautiful local vineyards, cafes, a brewery or oyster bar (well, oyster shed!)… beaches, cinemas and pubs.
If your team want to do something more adventurous than usual, we can engage Action Matakana to design a team-building activity involving as much mud as requested, or Pakiri Horse Treks to take your team cantering along a white sand beach.
If you need conference accommodation in Matakana, we're ready to customise your business retreat experience for you! With on site conference accommodation for up to 34 people and a purpose built conference room and inviting break out areas for activities, we can take care of all your conference requirements.
View our conference venue page or see the layout of our bach style conference accommodation here.