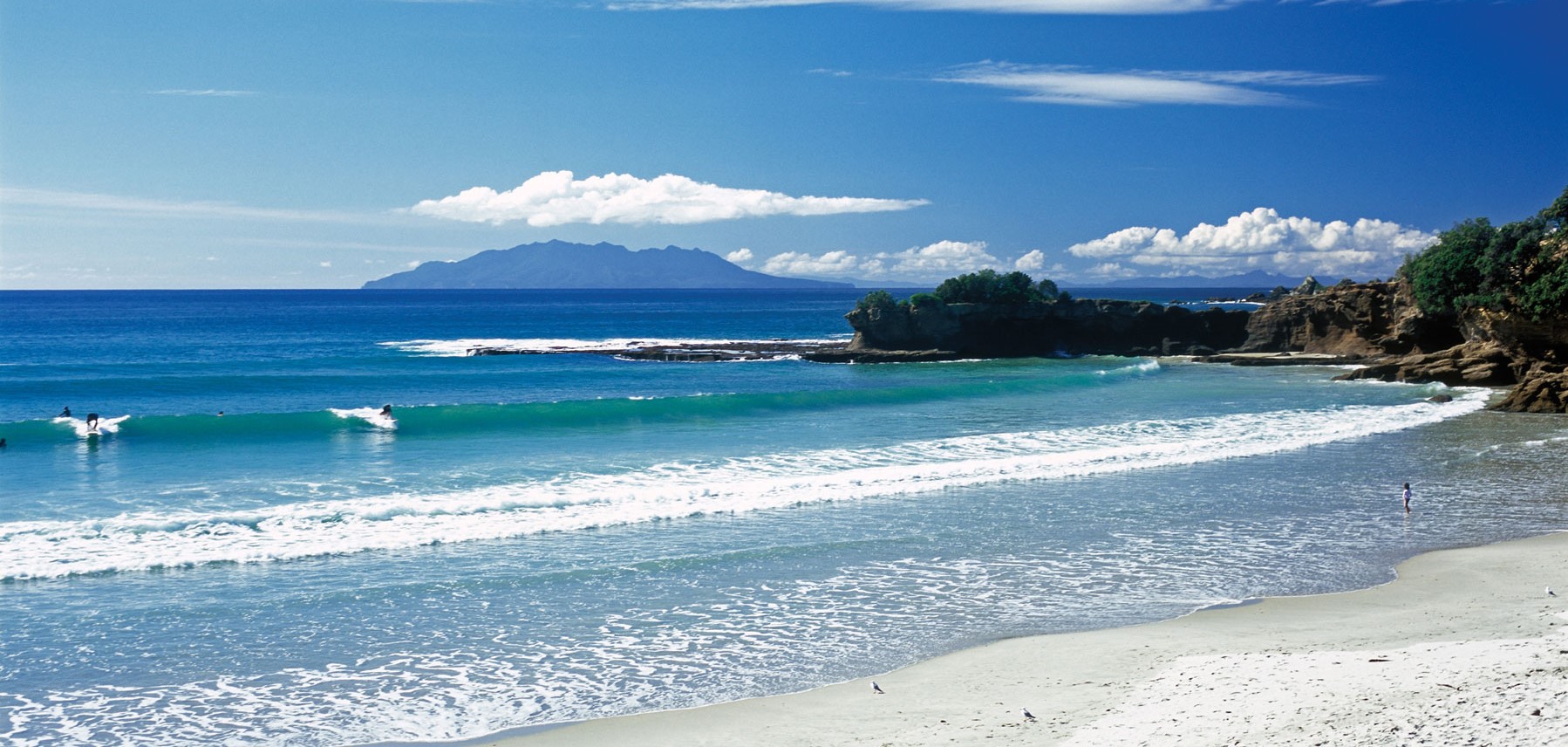 Michaels' Top 10 Things to do in Matakana
As the host of Riverside Matakana, our very own Michael is something of a connoisseur of things to do in Matakana. He has provided us with his best-of-Matakana list, including art, food, wine and fun things to do in summertime!
1. Brick Bay Winery & Sculpture Trail
This venue is simply stunning! Wander through the world class sculpture trail and view contemporary sculpture created by some of the most exciting artists working in New Zealand today. The large-scale sculptures are set in a stunning natural environment featuring native trees, wildlife and ponds bursting with waterlilies. Brick Bay has the largest selection of outdoor sculpture for sale in New Zealand! The full walk takes a relaxing hour and tickets are $8-$12.
Open 10am to 5pm the Brick Bay Vineyard resturant offers lunch until 3pm, platters until 4pm and desserts & cheese boards all day – and of course you can sample the lovely Brick Bay wines, and take your favourites home.
2. Tawharanui Regional Park
Tawharanui (pictured above, photo from newzealand.com) is a place that just continues to give! From a lagoon and rocky pebbled bay ideal for snorkeling to the long stretches of white sand beach curving softly along the coast where swimming, surfing and beach wandering are the order of the day, Tawharanui has a dream spot waiting for you. And the views are simply mind-blowing! Walk one of seven signposted walks or take the Ecology Trail to learn more about the nature in the park. Bring a picnic and plan to stay for the day, because you won't want to leave.
3. Omaha beach
Imagine cafe coffee and brunch before a walk on one of the prettiest beaches in New Zealand. Omaha has great swimming and lifeguard supervised areas in summertime. There are a choice of cafes nearby from The Farmer's Daughter on the causeway over the estuary to other in Omaha itself. Local orchards offer fresh produce on the roadside in season.
4. The Sculptureum
Another fantastic local place to see sculpture, the Sculptureum offers six themed galleries and three gardens for you to explore, and has the fabulous Rothko Resturant on site. We highly recommend this experience.

5. Goat Island Marine Reserve
Get ready to see the biggest snapper of your life! This marine reserve offers incredible snorkling (gear is for hire during the summer, please do ensure you have the right equipment and be safe) as the protected marine life is thriving! A short walk up the hill is the Marine Discovery Centre where you can learn about the local sea creatures – and even touch some of them! Fantastic for families.
6. The Vivian
Situated in a purpose-built contemporary art space, The Vivian has 3-acres of landscaped ground to explore – and events, talks, and performances all year round. With three gallery spaces, two sculpture lawns and 21 shows per year, The Vivian is unlike any contemporary art gallery in New Zealand.
7. Matakana Village & Markets
Matakana Village is home to fashion, film, fine dining and much more. And every Saturday morning the Matakana Villlage Farmers' Market happens in a purpose built marketplace – a true foodie's heaven with a focus on fresh, sustainable and local artisan goods. From award-winning coffee, to mouth-watering brunch dishes, there's plenty to sample and savour. Relax by the riverside to live local music, while the kids explore the rustic treehouse and natural playground.

8. Matakana Village Pub
Hearty food from local oysters to handmade burgers alongside craft beers and New Zealand wines in a sunny courtyard or historic bar – what's not to love? Built in 1903 built from the timber of a single kauri tree by the village post master, The Matakana Pub was a restaurant of note in the 80's run by a Frenchman with a Michelin star, and revitalised and upgraded in 2012 into a cool, relaxed and family friendly village pub.

9. Kawau Island
Kawau Island is one of the largest islands in the Hauraki Gulf and offers historic sites and a relaxing escape in truly beautiful nature. Kawau Island was once a busy mining settlement and later became the home of Governor Sir George Grey, who developed the Mansion House and its gardens. Ferries travel five times daily or you can book a water taxi – or enjoy the scenic fly-in by seaplane.

10. Omaha Bay Vineyard
Omaha Bay Vineyard is a boutique New Zealand vineyard and winery located in the Matakana Wine region – you can sample and buy their distinctive, stylish, hand crafted wines Friday, Saturday and Sunday 11am to 5pm at 169 Takatu Road, Matakana!