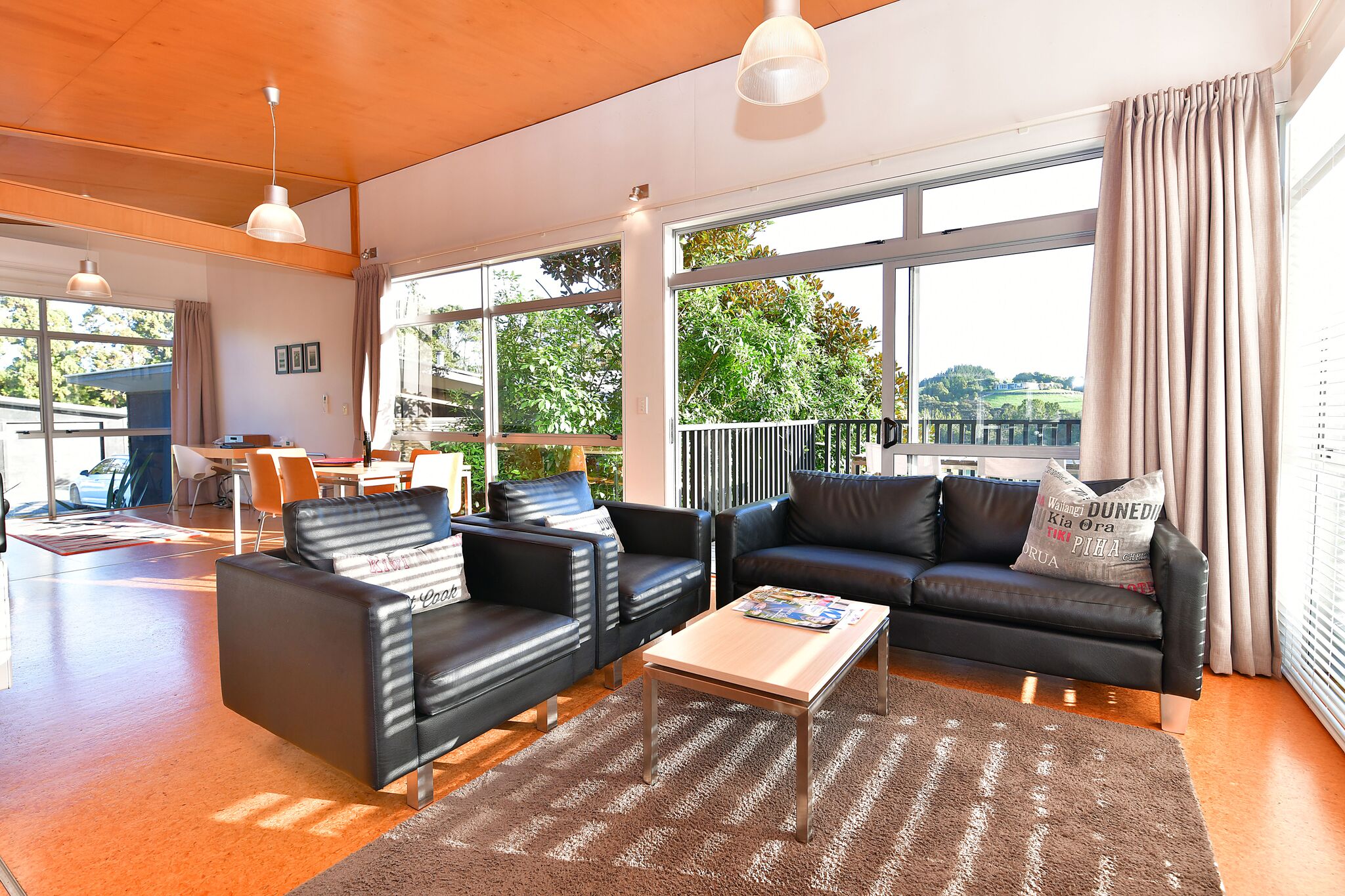 What makes a holiday bach a luxury bach?
First of all, if you are not from New Zealand, you'll probably ask – what is a Bach?
A bach (pronounced 'batch') is a small, often very modest holiday home or beach house in New Zealand.
Baches are an iconic part of New Zealand's architectural history and popular culture. In the 1950's the Kiwi bach became a symbol of the beach holiday lifestyle which formed a central part of the national lifestyle – and the location of many fond childhood memories.
It's possible that the word came to our shores with Welsh immigrants in the 1800s as in Wales the word means small or little… and normally Baches are smallish holiday homes, often on the shores of a lake, tucked behind the dunes of a beach or nestled into a bush clad hillside far from the busy cities.
In New Zealand, 'Bach' is synonymous with rest, relaxation, & nature
And that's a tradition we uphold at Riverside Matakana! Our Bach style accommodation is designed to create a private oasis of calm for each guest – despite being only minutes from the bustle of gorgeous Matakana Village with galleries, cafes, markets and movies, Riverside Matakana is in a quiet valley overlooking an tidal inlet.
Each Bach features all the comforts of luxury accommodation, presenting easy living and style alongside simplicity and understated comfort. Designed by renowned New Zealand architects 'Architectus', there is a free-flow between indoor and outdoor spaces.
From your own Weber BBQ and private deck outlook, to deluxe beds and two fully tiled bathrooms, you can relax and take in the views at leisure. Enjoy a wine on the deck, or snuggle in on a cool evening in front of the fireplace. Make the space your own!
For larger parties, adjoining Baches make the perfect group accommodation.
Experience the best of the traditional Kiwi holiday – in style!